ELITE SPECIAL FORCES + BLACK CAT COMMANDO SECURITY
(Security Evaluation & Security Management)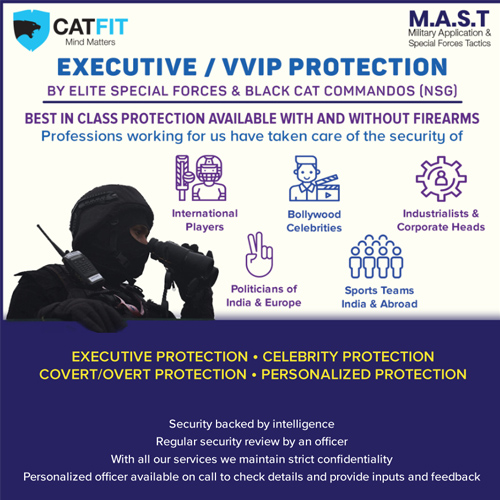 Personal or Institutional Security
CatFit provides the best personnel from the elite Special Forces & Black Cat Commandos for personal and institutional security. Our teams of security personnel are experienced and highly trained veterans who have trained across India, Germany, Israel, Russia and the United States. They come with or without firearms depending on the requirement of the client.
Evaluating the quality of the security of a company is paramount in today's times. CatFit ensures only the best of NSG (National Security Guard) & Special Forces veterans are sent for evaluation and providing feedback to keep the parameters secure.
Our security is backed by a team of personnel who continuously monitor and provide quality feedback and this factor ensures a better and more secure environment.